Our Editorial Panel
Dr Vivek Baliga MRCP PhD MBA (Director, HeartSense)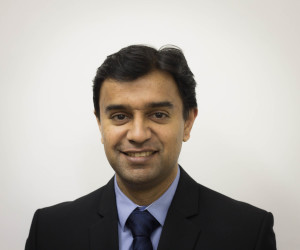 Dr B Vivek Baliga graduated from Manipal Academy of Higher Education, following which he pursued his post graduation in the United Kingdom. He went on to complete his MRCP and Doctorate, following which he secured his MBA from the University of Phoenix, USA. He is a keen businessman and advocate of health education, and is instrumental in the development of this site. He is the author of most of the articles on HeartSense. In his spare time, he enjoys running and listening to music. He resides in Bangalore with his wife and son.
Dr B G Baliga MD FRCP FICC
Dr B G Baliga is a senior physician and Cardiologist in Bangalore, India. He has over 35 years of experience in managing heart disease including risk factors such as diabetes, high blood pressure and high cholesterol. Having completed his education in Kasturba Medical College in Mangalore, he went on to do his MD in general medicine and training in cardiology in the UK. He returned to India in the early 80's and has been practicing at Baliga Diagnostics ever since. He is a keen yoga enthusiast, and loves walking and running. He resides in Bangalore with his wife, son and daughter-in-law.
Dr S Venkatesh MD DM
Dr S Venkatesh is a consultant interventional cardiologist practicing at Fortis Hospitals, BG road, Bangalore, where he is the head of the department. He completed his DM cardiology from PGI Chandigarh, and worked in numerous reputed hospitals before taking charge at Fortis. He is particularly skilled in the management of acute coronary syndromes through primary coronary intervention. He is a keen runner and has led teams of doctors at numerous athletic events. He resides in Bangalore with his wife and 2 children.
Dr Prem Alva MD, Fellow In Pediatric Cardiology
Dr Alva is a consultant interventional pediatric cardiologist practicing at AJ hospitals in Mangalore. After graduating from Kasturba Medical College, he went on to do his MD pediatrics from JJ medical college, Davangere. He then completed a 2 year fellowship in pediatric interventional cardiology, with one year spent in Madras Medical Mission followed by a year in the prestigious Narayana Hrudayalaya, Bangalore.  Dr Alva specializes in diagnosing simple and complex congenital heart diseases. He has successfully treated many children born with heart disease by interventional procedures thus avoiding the need for open heart surgery. He resides in Mangalore with his wife and 2 daughters.
Dr Aruna Muralidhar MD, MRCOG (UK), FICM
Dr. Aruna Muralidhar is a practising Obstetrician and Gynaecologist and is presently Senior Consultant in a reputed hospital. She has 17 years of experience in the field of Obstetrics and Gynaecology both in United Kingdom ( UK) and India. She is a compassionate and non-judgmental doctor with empathetic and ethical approach for holistic health. Her special interests include Maternal Medicine, High risk pregnancy and Adolescent Health. Since her relocation from UK to Bangalore, she has been very active in spreading awareness about various health issues including Menstrual problems in adolescents and women in general, cancer screening and prevention and safe sex and contraception etc.
She is a Rotarian and is an active member of Bangalore Society of Obstetricians and Gynaecologists (BSOG) and Bangalore RCOG Trust ( Forum of members and fellows of Royal College of Obstetricians and Gynaecologists, UK). Through these platforms, she has delivered many lectures and presented papers in National and International conferences. She has published studies is peer-reviewed journals and is a reviewer for British Journal of Obstetrics and Gynaecology and International Journal of Obstetrics and Gynaecology (IJOG). She also enjoys teaching and training of postgraduates for the MRCOG examinations. Her passion lies in training nurses as well in Obstetric emergencies and counselling and Evidence based practice. Her hobbies and interests include painting, art, poetry, and tennis.
Other Members
Dr Arun Mahtani MBBS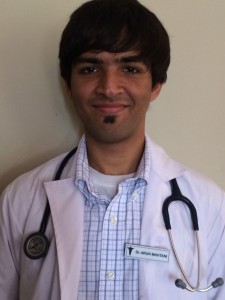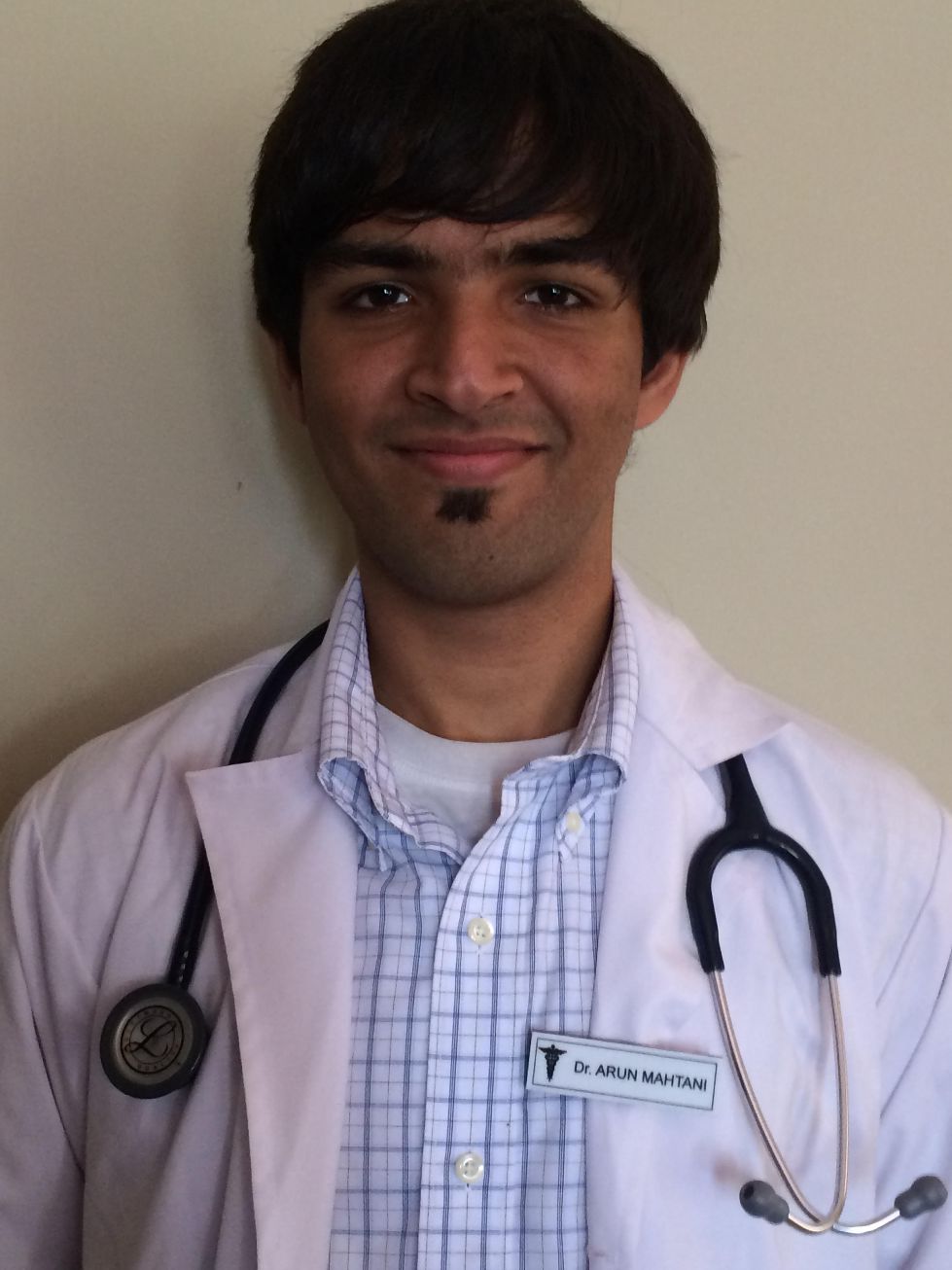 Dr Arun is an intern with keen interest in medicine and pediatrics. He completed his studies from JSS college, Mysore, and has recently completed his internship. A keen reader, he is an advocate of patient empowerment and has contributed to many articles on HeartSense. He loves football and is a keen runner as well.
Dr Preeti Tarigopula