There are a number of different tests that patients who have suspected (or confirmed) heart disease may go through. This section will explain the commonly performed tests in brief to give you an idea of what to expect.
Take a look at the tabs below.
Blood Tests

There are some specific blood tests that a patient needs to undergo if heart disease is suspected. Read more here.
Electrocardiogram

This is a test to assess the electrical activity of the heart, and is the most basic test performed. Read more here.
Chest X-ray

This test assesses both the lungs and the heart and is useful if a patient has difficulty breathing. Read about this here.
---
Treadmill Test

This commonly performed test assesses blood flow to the heart. Learn how it is done right here.
Echocardiography

This test assesses the structure and function of the heart muscle. Read more about it here.
Stress Echo

This specialised test is sometimes performed to assess blood flow to the heart. Read more here.
---
Coronary Angiogram
A coronary angiogram is a 'gold standard' test used to visualise the heart arteries. Learn more here.
CT Coronary Angiogram
This specialised test helps determine the state of the heart arteries. Read more about it here.

Stress Thallium
---
Ambulatory Blood Pressure

This is a useful test to diagnose or monitor high blood pressure. Learn more here.
Holter Recording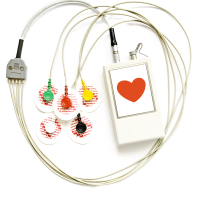 This test records the heart rate over a period of 24 hours. See why and how it is done here.