When it comes to books about maintaining good health, you will find hundreds of them online offering the next best thing for healthy living and weight loss.
However, there are only a few that back up their content with scientific studies and research based evidence. Most of the times these books can be just rehashed fluff.
We all strive towards achieving the perfect life. We wish to be healthy, have a positive outlook on life and have a strong mind. A major part of what we would like from this life can be realised by being well informed.
Dr Lionel Opie's book titled 'Living Longer, Living Better – Exploring the Heart-Mind Connection' is one such book that traverses myths and misinformation regarding physical and mental health. He discusses the various aspects of health and well-being that connect the mind and the body. His approach is simple, and is fit for both medical professionals and for patients who wish to learn more on how to manage their health. It is written in a language anyone can understand, without the unnecessary medical jargon.
Who is Dr Lionel Opie?
Dr Lionel Opie is a South African researcher and medical consultant and author of numerous books in medicine. Probably the most popular among his books is 'Drugs for the Heart', which is used as a reference by medical students, post graduates and even senior medical consultants and cardiologists all over the globe.
Having graduated from the University of Cape Town, Dr Opie went on to win a Rhodes Scholarship to Oxford University. There, he performed extensive research in cardiovascular medicine, and later worked with leaders of thought at Harvard University.
After Dr Christian Bernard performed the world's first heart transplant in South Africa, Dr Opie was welcomed back to the Groote Schuur Hospital, where he continues to conduct high quality research. His clinical practice is based around management of common cardiac ailments that include high blood pressure, high cholesterol and heart attack risk factors.
His reputation as an expert in his field precedes him, and to this day Dr Opie remains one of the most respected clinicians in his field. It is his good work over the years that has won him the prestigious South African Presidential award, the Order of Mapungubwe in 2006.
In 2011, he was awarded the National Science and Technology Forum-BHP Billiton Award that hailed his "Lifetime contribution to the improved understanding of the causes of heart attacks, and the more effective use of medication for heart diseases". He has also received a silver medal from the SA Medical Research Council and the Wellcome gold medal for "Research of specific importance to South Africa". In 2014, he was awarded the
NRF (National Research Foundation) lifetime achievement award
for his contribution to the medical field.
About the book 'Living Longer, Living Better'
The subtitle of the book reads 'exploring the heart-mind connection'. In his opening chapter, Dr Opie mentions – 'this book is aimed at those who strive for optimal long term health and maximal functioning of their hearts and minds'. He goes on to describe the reason why he wrote the book – to clear up any misconceptions about physical and mental health and to present the facts in a clear and concise manner, while keeping scientific evidence as the backbone of each statement made.
Dr Opie does this effortlessly in this book 'Living Longer, Living Better – exploring the heart-mind connection'.
His topics in the book are variable and cover a variety of subjects ranging from effects of green tea, the Atkins diet, vegetarianism and yoga, to mention just a few. He supports his discussions by prospective studies (ones that look at the cause-effect relationship in the future) rather than retrospective studies (ones that look at past studies and re-evaluate them). In the scientific world, prospective studies hold greater authority than retrospective studies.
The topics discussed in this book are current and to the point, making them relevant to our day to day lives. For example, in chapter 2, Dr Opie discusses how our lifestyle is damaging the blood vessels in our body. As we have discussed elsewhere on our website, damage to the blood vessels leads to a condition called atherosclerosis, which is a risk factor in the development of heart disease and stroke. Dr Opie clearly breaks down how our choices are leading to a step-wise damage of the lining of blood vessels. He goes on to discuss the good and bad cholesterol, and why they are called so. He talks about how stress is a risk factor in heart disease, and how it can impact the heart.
There is an entire section on high blood pressure, where he answers questions such as 'my blood pressure is normal, should I do anything?' and 'I already have hypertension, what do I do now?' His stepwise strategies are easy to follow and implement at home.
We believe his section on 'Fads vs. facts' is legendary. The way Dr Opie has taken simple questions that often cross a person's mind and answered them in a scientific yet simple way is admirable. For example, he answers questions such as 'how much water must I drink in a day' and 'are vitamin supplements helpful?'. The reviews he gives are enlightening, even to medical professionals.
In chapter 6 'Mind over matter', Dr Opie discusses how the mind can have an influence over the body, particularly the heart. Did you know that sudden psychological stress can lead to sudden death? This has been observed in victims of an earthquake, who drop dead as the earthquake hits. This book is filled with factoids and interesting information such as this.
In the penultimate chapter, Dr Opie discusses brain function, memory and how it is affected in our daily lives. He talks about diet, exercise and the effects of vices such as smoking on the health of the brain.
The final chapter is one that you must read, as it explores the connection between the heart and the mind. It covers yoga, transcendental meditation and Nirvana. It really is something.
Our Verdict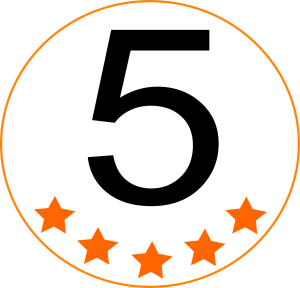 Having personally read this book, we feel that Dr Opie has done wonders by simplifying complex process that occur in our body and connecting them to the mind and our lifestyle. It is one that we strongly recommend to all our readers, as we do believe it can transform the way you look at your health and your life.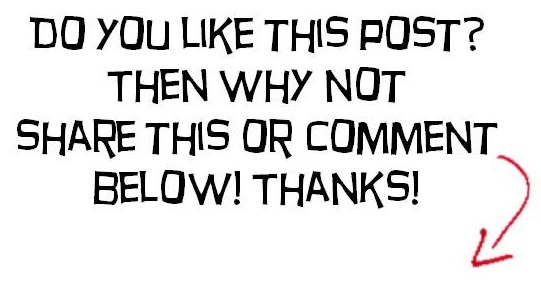 Save
Save
Latest posts by Heart Sense Team
(see all)