When it comes to eating fruits in diabetes, it can be quite confusing. Patients often wish to know what fruits they can eat, and what they should avoid if they have diabetes.
Given the variety of fruits we have in India, I always have a problem answering them!
However, I will go on to talk beyond that a little.
I will also discuss why eating fruits can be the best thing you do to prevent diabetes.
The Health Benefits Of Fruits
If I start discussing the health benefits of fruits, it would take up this whole article and probably a few more.
The bottom line is fruits are great for your health. If you are not eating them regularly, you are missing out.
Fruits are a great source of multivitamins, good sugars, and fiber which are necessary to keep your vital organs functioning normally.
Vitamin C and B along with numerous others are available in abundance in the variety of fruits we have in our country.
Take for example the humble apple. There is a reason why 'an apple a day keeps the doctor away – the apple is full of fiber and vitamins that protect your heart, build your immunity and keep your digestive system healthy.
While it is clear that fruits are healthy and good for you, what about their benefits in diabetes?
Can patients with diabetes eat fruits? Are there any fruits they need to avoid?
Before we move on, you may want to check out my article on the best and worst foods in diabetes here.
Fruits In Diabetes – Whats Good?
Let me begin by making a statement that I hope you remember – 'In diabetes, fresh fruits are better than fruit juice'.
In a clinical study performed in China that looked at over 5 lakh patients, it was found that higher fruit consumption was linked to a lower chance of developing diabetes.
Similarly, another study that looked at more than 4,00,000 patients found that regular fruit consumption lowered the risk of developing diabetes by around 9%.
When it comes to patients with established diabetes who wish to eat fruit, the studies are limited.
However, one can always keep in mind the glycemic index of fruits, and this should serve as a guide as to what is good and what is bad.
Glycemic Index
Glycemic index is a term that describes how much sugar a particular food will release into the bloodstream once it is fully digested.
Foods that have a high glycemic index can elevate your sugar levels considerably. These should be avoided in diabetes.
Those with a lower glycemic index elevate blood glucose levels to a lesser extent, making them safer in diabetes.
The table below gives you an indication of glycemic indices of commonly consumed fruits.
While you can see that some of the common fruits are good for you if you have diabetes, do remember that all fruits contain sugars and must be eaten in moderation. Avoid fruits that have a high glycemic index.
Mangoes are quite okay in diabetes, but people often overeat this fruits as it is delicious (my personal favorite!).
Can I Have Fruit Juices?
There are 2 types of fruit juices available these days – fresh fruit juice that is prepared at home without any added sugar, and commercially available fruit juice that is carton packed and loaded with sugar.
Clearly, the latter must be avoided.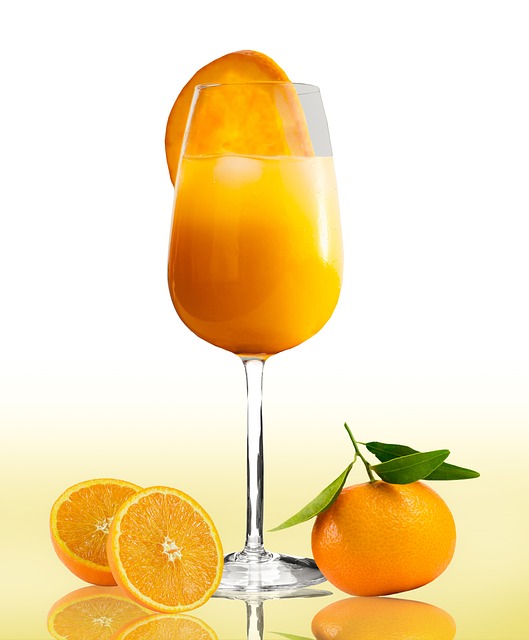 But how about homemade fruit juice? Should that be avoided too?
Well, while sipping on a fresh, cool fruit juice on a hot summer's day can be quite refreshing, it may not be the best decision you make when it comes to diabetes.
Fresh fruit is rich in fiber. This can help maintain healthy bowels and even protect your heart by lowering your cholesterol.
On the other hand, fruit juices lack fiber as it is destroyed in the juicing process.
The calories present in fresh fruit are lesser than in juice. Not just that; fresh fruits have a lower glycemic index compared to fruit juices, making them a better choice in diabetes.
So when you get a chance, opt for fresh fruit instead of fruit juices.
What About Dry Fruits?
Dry fruits include nuts and raisins, and some also include dried mango and apricots.
Dried nuts are perfectly fine, and have been proven to lower your risk of heart disease if consumed regularly.
However, be a little cautious when you have dried fruits. These are sometimes preserved in sugar and can increase blood sugar levels.
Closing Remarks
Fruits are perfectly fine to eat if you have diabetes. They will give you the vitamins and minerals your body needs. Just make sure you do not overeat them. Moderation is key.

Latest posts by Dr Vivek Baliga B
(see all)